Membership
We are pleased to have the privilege of offering membership to the City of Richmond, Chesterfield, Hanover, and Henrico Counties. If you live, work, worship, attend school, or volunteer in any of these areas, you are eligible to become a member of Partners Financial Federal Credit Union in Richmond!
Family Membership:
Did you know that once you become a member of Partners Financial FCU, all of your immediate household or family members are eligible for membership as well? In addition, having a local credit union in your community can be an excellent learning experience. A membership with Partners Financial Federal Credit Union in Richmond can be an opportunity to teach your children the principles of smart money management.
If you are unsure of your eligibility, telephone our Member Services department at 804-649-2957.
How To Join
It's as Easy as 1, 2, 3!
1 - Determine Your Eligibility
If you are not certain that you are eligible, just contact a Member Services Associate.
2 - Complete the Appropriate Applications.
Listed below are downloadable forms. Simply click on the link, print the form, and fill it out.
Please Note: You will start with the Main Application and MIP Form. A basic share account with a $5.00 deposit is necessary for membership.
Membership Agreement & Disclosures >
3 - Get Your Forms and Deposits to Us.
Once you have downloaded and completely filled out the appropriate forms, you can simply bring them to any Partners branch. Remember to bring the required deposit(s) and a photo ID.
If you are applying through the mail, don't forget to get your MIP Form notarized! Then, mail it along with your Main Application form and necessary deposit(s) to:
Partners Financial Federal Credit Union
PO Box 2980, Henrico, VA 23228
You may also fax these forms to:
Partners Financial Federal Credit Union
Attention: Member Services
804-261-0554

Of course, we are here to help you through this process. Just give us a call at 804-649-2957 if you have questions or need assistance.
Find the Right Car
Search our inventory
Research a Vehicle
Customize new car models.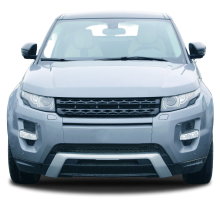 Find a Dealer
Get maps, car listings and price quotes.