Loans
Auto Loans

Why choose Partners Financial Federal Credit Union for your next auto loan? We have many reasons!
Low, competitive interest rates!
Money saving resources available
Convenient payroll deduction/direct deposit
Quick and personal service
Call today or apply online to get started down the road to owning the new car you deserve!


GAP Insurance
GAP is low-cost coverage that pays the potentially high-cost difference between your insurance settlement and your loan balance in the event of theft or damage beyond repair. For just a few dollars a month, GAP can save you from making loan payments on a car, truck, or other vehicle that is wrecked beyond repair, or stolen and not recovered.
You can sign up for GAP when you apply for a vehicle loan, and, for your convenience, the amount can be rolled into your monthly loan payment. Call us at 804-649-2957 for more details on this great service.

Extended Warranty
ARE YOU PREPARED for a mechanical breakdown with your vehicle? Do you have the necessary cash to pay for the rising cost of repairs? If you answered no to either of these questions then a Route 66 Extended Warranty is an intelligent investment to ensure that you are covered if a mechanical breakdown does occur. The price of vehicles is consistently on the rise as well as the costs of repairing them. Did you know that one in three vehicles will experience some type of mechanical failure in a given year? According to ConsumerReports.com, "the average three year old car has 55 problems per 100 vehicles".
A Route 66 Extended Warranty not only protects your investment from expensive mechanical breakdowns, but it also comes with a $0 deductible, 24/7/365 Roadside Service, rental car benefits, 30-day money back guarantees, nationwide coverage, and is fully transferable. The Route 66 Extended Warranty is the most comprehensive coverage for all makes and models of automobiles so that you will be able to enjoy your new purchase and have "peace of mind" because even the most reliable vehicle can develop a mechanical problem at any time.
With the Route 66 Extended Warranty's Open Enrollment you don't have to purchase your warranty at the time of purchase, but at any time during the life of the vehicle. Regardless if your vehicle is still under a manufacturer's warranty, Route 66 Extended Warranty has a plan that will fit your vehicle.
Route 66 Extended Warranty Brochure>>
Power Sports Extended Warranty>>

Personal Loans
We offer unsecured loans (loans without collateral) at great rates! Check us out if you need to consolidate debt, repair or improve your home, or need a get-away vacation.

Call today or apply online to find out how to get the cash you need!


Home Equity Loans

Put the value of your home to work for you! Take advantage of the equity in your home to build the addition your growing family needs, build a workshop for those special projects, or take that dream vacation!

With a Home Equity Loan or Line of Credit from Partners Financial Federal Credit Union, the possibilities are limited only by your imagination!

Get More Information or Apply Online Now >>


Mortgage Loans

The home mortgage process can be intimidating and uncertain. Partners Financial Federal Credit Union can help make your home buying experience trouble-free and inviting. With all the decisions you have to make when buying a new home, financing shouldn't be one of them. Take the stress out of buying a home and give us a call.
Find the Right Car
Search our inventory
Research a Vehicle
Customize new car models.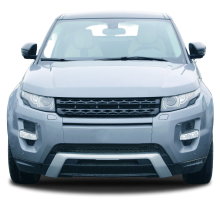 Find a Dealer
Get maps, car listings and price quotes.