Checking Accounts
Partners Financial offers several different types of checking accounts and most include free online banking, bill-pay , Phone Pal and notary services. All accounts have available direct deposit, as well as ATM and Visa Debit Cards. You may also qualify for consumer loan discounts by having a PFFCU checking account. Sign up today, and start saving money!
If you have further questions, please contact a Member Services Representative for full details.
Imagine Checking
Imagine Checking is a rewards checking account that pays you high-interest on account balances up to $10,000 and reimburses your ATM fees nationwide each qualification cycle. There are no monthly fees and no minimum balance requirements. Just meet a few simple qualifications to earn premium interest and ATM refunds! For full details, visit www.ImagineChecking.com .

Also, ask us how you can have the interest from your Imagine Checking account automatically deposited to an Imagine Savings account each qualification cycle.

Imagine Tunes Checking
Imagine Tunes is a rewards checking account that gives you refunds from iTunes and Amazon.com. Every cycle, you earn download refunds just by meeting simple qualifications like using your debit card, accessing online banking and receiving eStatements. There's no minimum balance required and you also get nationwide ATM fee refunds. For more details and to apply now, go to www.ImagineTunes.com. Get $25 in refunds just for signing up!

Classic Checking
This account has no minimum balance requirement and a monthly fee of $4.95. The monthly fee is waived when you elect to receive eStatements. This account requires an initial deposit of $25.00.
Occasional Overdraft Privilege Service
Partners Financial is pleased to provide a convenient member service, OOPS! (Occasional Overdraft Privilege Service). We are always looking for ways to better serve our members and we think that OOPS! will do just that and add value to your Partners checking account. Ask a Member Service Representative for details.

Find the Right Car
Search our inventory
Research a Vehicle
Customize new car models.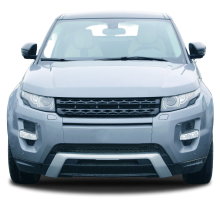 Find a Dealer
Get maps, car listings and price quotes.